GLR
MAR
NCR
NER
PCR
RMR
SER
SWR
NHQ
Insignia & Badges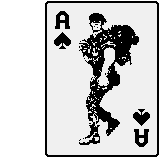 Ace Browning, Major
Historian
Civil Air Patrol
U.S. Air Force Auxiliary
Ace @ CivilAirPatrolPatches.info
Copyright © 1996-2020
INCOUNTRY Productions
DISCLAIMER STATEMENT:
This page was created and is maintained by a Civil Air Patrol member for informational and entertainment purposes only. It is NOT an endorsement by Civil Air Patrol of any service, program, object, product, or any other idea, nor does it necessarily reflect the official policy and opinions of the Civil Air Patrol, the United States Air Force, the United States Government, nor their respective officers or representatives.


---
COPIES & FAKES

On occasion, CAP insignia are replicated or reproduced in tribute to their historical significance. When collecting non-original copies, it is crucial that each piece is clearly identified and labeled as such to prevent possible misrepresentation. Collectors are urged to NOT purchase counterfeit insignia being passed off as authentic through internet sellers and services such as eBay. These fakes are usually one-off pieces from an overseas manufacturer or distributor.
---
Welcome!

This online gallery displays some of the most colorful pieces of Civil Air Patrol
history. All of the images shown are of actual patches and cloth insignia preserved
and documented in my personal collection. I hope you enjoy the website!

- Ace Browning, Major, CAP
?? Unknown Patches ??
Images of patches that have not been positively identified... Can you help?
Also here, patches that are mistakenly thought to have been used by Civil Air Patrol.